Congratulations to Daniel Sabatino (Year 9) who recently received a commendation from the Music Theatre Guild of Victoria for "Junior Male in a Leading Role" in recognition of his performance as Horton the Elephant in Marymede Catholic College's production of Seussical Jr.
It's an outstandning achievement for Daniel - considering that Seussical Jr. was his first ever performance on stage! Deciding in 2017 to audition for a role in Marymede Catholic College's inaugural junior production, Daniel thought it was time he give himself a chance and had "nothing to lose".
When looking back on his time as Horton the Elephant, the best part of the experience is an easy answer for Daniel. "All the new friendships made with my fellow cast and crew" he reclaims. Although there is one part of performing that's not so easy "The hardest part about being in the show was probably the amount of lines you have to learn, remember and rehearse".
Daniel is now very much looking forward to getting involved in our 2018 production 'Xanadu' but for now offers the following advice for his fellow performers or those looking to get involved in the Performing Arts: "Just have fun. Do your best and anything could come out of it. Who knows, it could be the start of a brand new career."
Marymede Catholic College congratulates Daniel Sabatino on this outstandning achievement.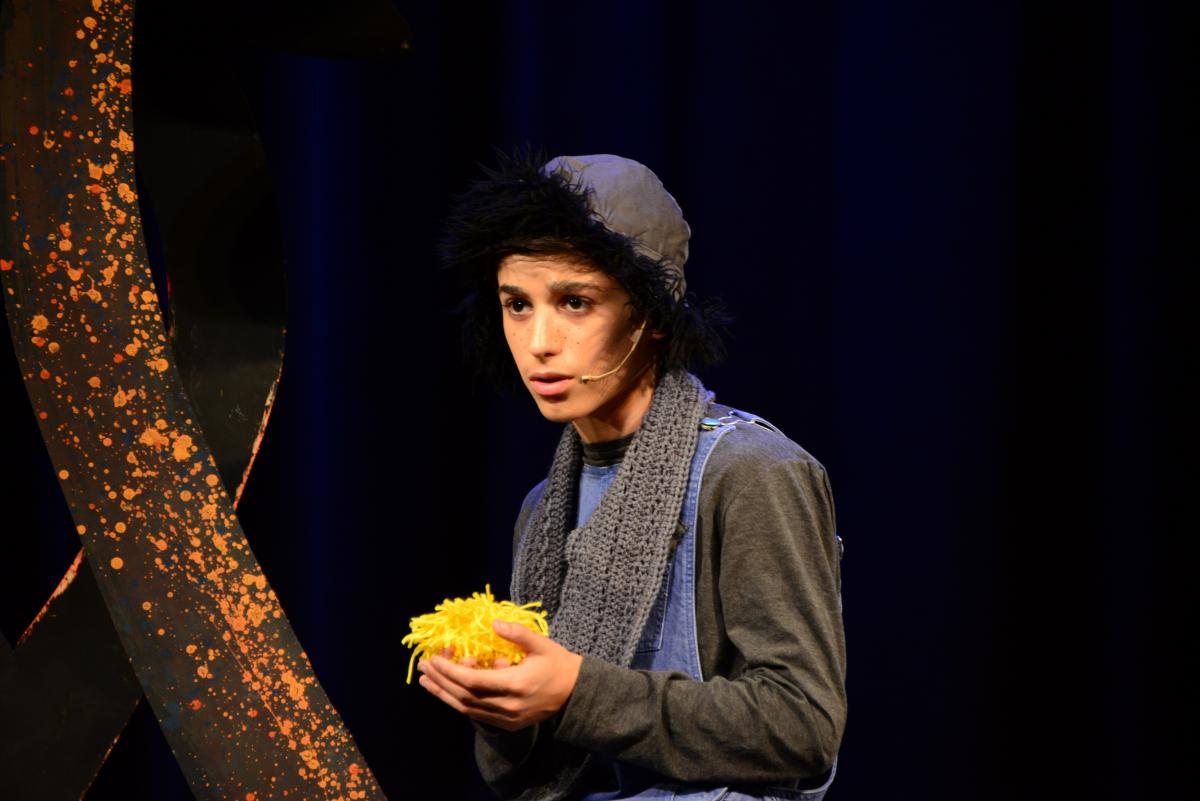 Daniel during his performance as Horton the Elephant in Seussical Jr.