Towards the end of 2017 Marymede Catholic College commenced our journey towards implementing meaningful solar generation across our growing South Morang campus.
In a plan then developed between our College and specialised energy strategy firm 'Mamachi' we are now about to turn on its very own power plant! A 270kW solar PV system - made from 981 (x 275w) panels and inverters have been installed by Autonomous Energy and is expected to be turned on by the middle of this Term. The installed system is projected to reduce our current annual consumption by over one third. From a sustainability standpoint, the system projects an average annual saving of 201 tonnes of CO2, offsetting as much as 2,500 tonnes over a 10 year operating life.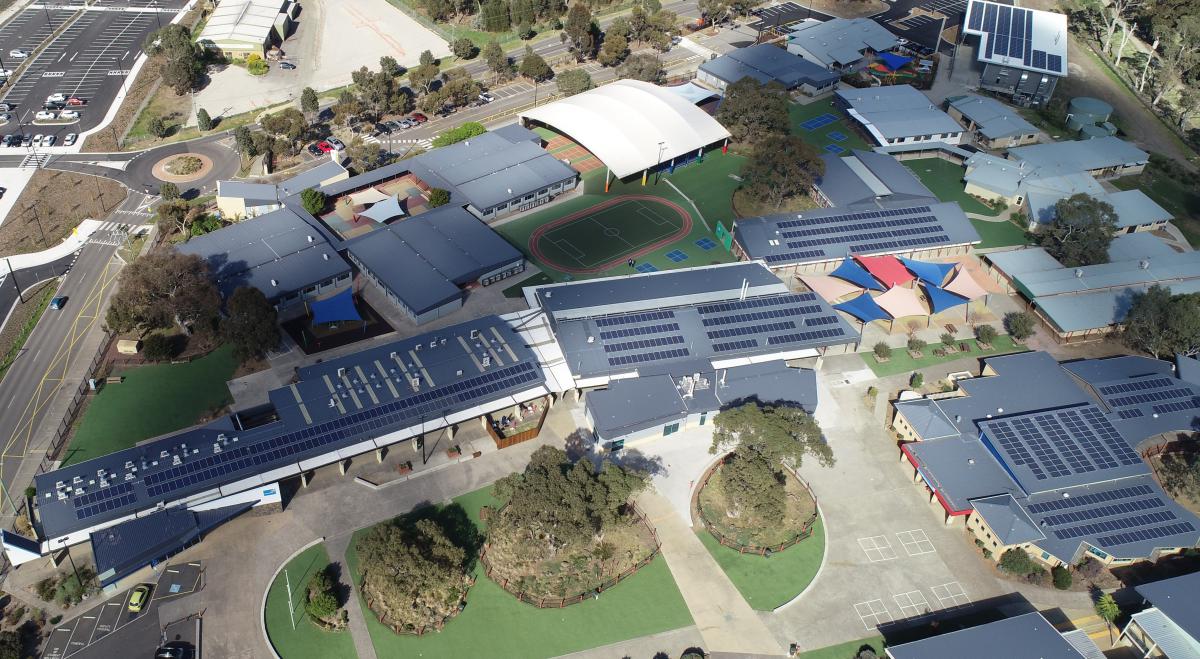 Solar Panels Now Lining Several Buildings Across our Grounds.
Solar Makes Sense:
"The ability to play a leadership role in the local community and for our students during their formative years was too important. Not just adopting renewable energy but ensuring it was tactile for teaching purposes, and tangible as part of our broader community message" explains Business Manager Paul Romanin. 
What About Batteries?
Importantly, we had expressly included consideration for battery storage from the get-go. Energy reliability is topical in the media, and top of mind following recent power disruptions in our local area.
"Between 22-30% of the solar energy produced may not be utilised by us – consider School holidays and weekends. The benefit we do obtain is compelling – that's why we have installed it! Nonetheless, there is still a meaningful proportion of solar energy that could be utilised. Over time we believe that will mean storage - and potentially more solar!" Paul noted.
The system – now fully installed and awaiting final permission to energise – offers up to 80MWh per year in generated, but not used, solar energy - perfect for storage.
 
Solar in School @ Marymede Catholic College
Another factor which drove our investigation into solar energy was the idea that it could be integrated into the classroom environment. 100kW of inverters now sit on proud display at the Trade Centre, clearly visible to students and within observable reach for use in a range of identified curricular applications.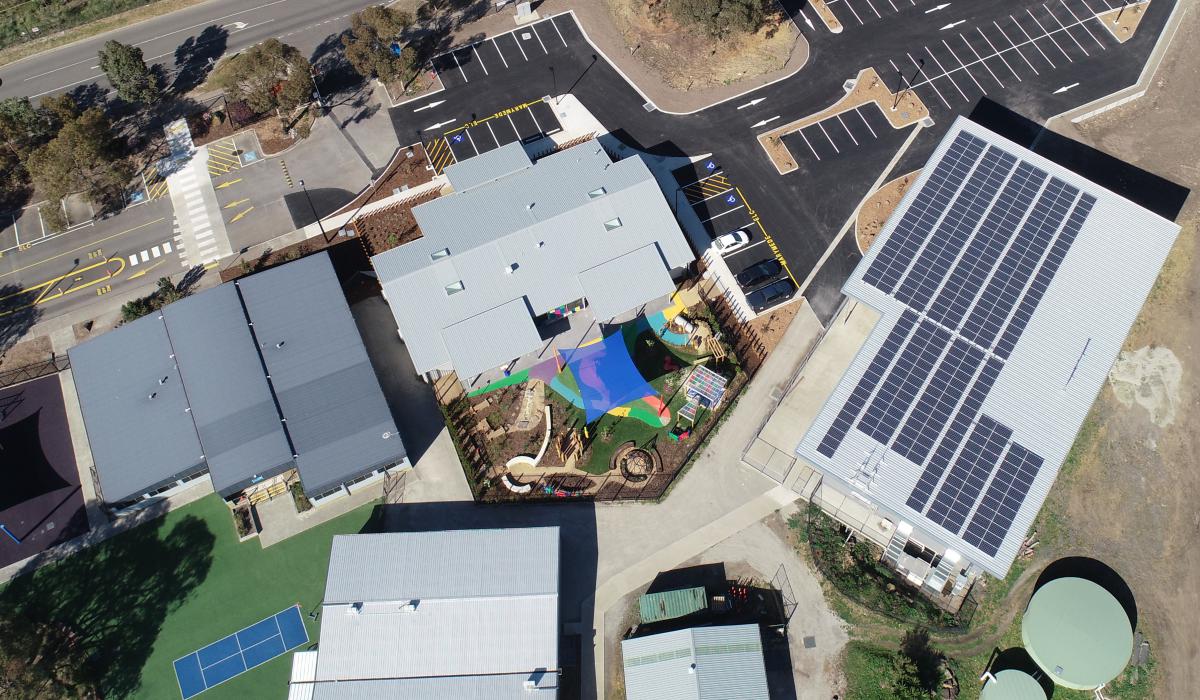 Trade Skills Centre (Far Right)
"STEM and the interaction between students and technology is becoming integral to the learning experience. This will only continue to impact the nature of employment and society as our students go forwards in life. We want to take every opportunity to prepare them for this, so utilising the solar data was important from the outset." comments Paul.
Thanks to an existing, site wide fibre network across the College all data created by the solar system is directly fed into our School LAN Network. As well as supporting compliance requirements for local grid-operator, Ausnet, our IT network can monitor performance data of the system to be captured, managed and utilised.
 
Students will therefore be able to interact with the solar system, which we believe can play an increasing role in our curricular objectives - creating readily available data for use in both science (Climate, Environment and Renewable Energy Studies) and technology (such as Data Science, Business Intelligence or Analytics) streams from early primary years into VCE.